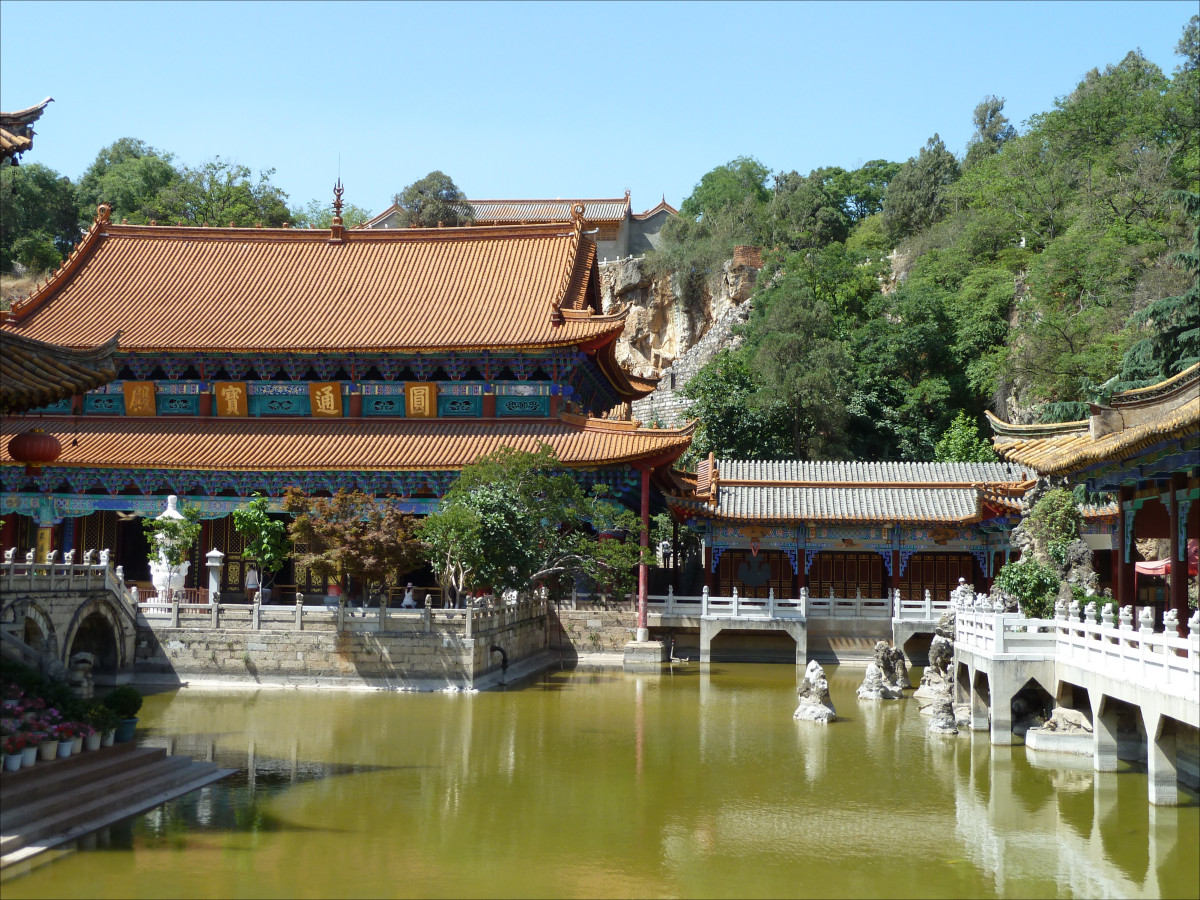 The Journey - 2012
After studying and further exploring Kunming I travelled to Chengdu, well-known for its Panda Base.
I made it to the Tibetan Autonomous Region, but it was not without challenges and overshadowed by an unfortunate event.
My close friends from Victoria got married in a small village in Shanxi province a few days after I came back from Tibet. What a treat to be part of their celebrations and to meet their families and friends!
Kunming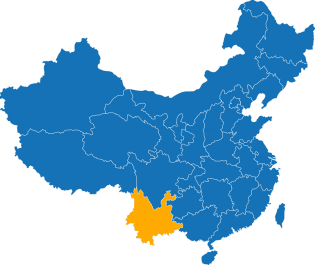 This time I started where I left in 2011 with another two weeks of one-on-one classes at Keats School.
I thought I had been very fortunate with my first teacher Pei Xi, but I bonded with my new teacher Zhaoling just the same way. She, too, only taught at Keats for one year but we are connected on social media and even met a couple of times in person since, last in 2018. Over the years, I had many teachers at different schools – all of them were excellent!
It always surprises me how fast things change in China. At the end of 2010, subway construction started in Kunming, and in 2012 there were quite a few parts of the city that I simply didn't recognize anymore. Whole blocks disappear over night and new high-rises emerge everywhere in the country. Wuhan set a prime example with its construction of two large hospitals in less than two weeks in 2020. Within a few years the national high-speed rail network grew from 0 to 35,000 km.
Internet and cellphone usage, online shopping, and electronic payments are technology examples that have been rapidly adopted by the vast majority of the population.
Habits change just as quickly. One year, I frequently saw office workers on their lunch break send fast-food wrappers flying. Miraculously there was always a sanitation worker with a broom and garbage container right behind them. The next year, a meticulously dressed and made up lady in high heels bent down to pick up a small piece of greasy meat that she had just dropped. And the sanitation workers? They were now sweeping the leaves of thousands of newly planted trees along the streets.
Visited: Green Lake Park – Yuantong Temple – Confucius Temple - Zhenqingguan Taoist Temple
Chengdu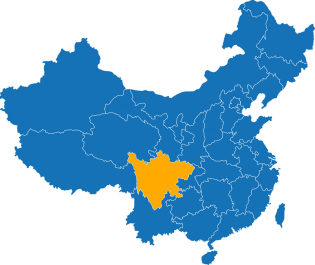 Seeing the cute pandas in action at the Panda Base was such a delight! I wrote a story about it a while ago, so head over and enjoy:
But the city of Chengdu has a lot more to offer. It has a rich history, plenty of temples, parks, and museums, and is famous for its spicy food (think 4 or 5 chillies on the menu).
I didn't know anything about Chinese Opera and the different styles when I was offered a front-row seat at the famous Shufeng Yayun for a little more than $60 CAD. I didn't expect much because I've never been a fan of western opera. The show was sold out and I had a blast. Sichuan Opera is so different, a collection of sketches and vivid -mostly humorous- stories using different techniques such as long sleeve fluttering, shadow plays using hand and finger gestures, musical performances, shadow puppetry, face-changing puppets, fire-spitting, clownery, and the ultimate highlight of face changing.
The face-changing performers switch from one face to another almost instantaneously with the swipe of a fan, a movement of the head, or wave of the hand. It can't be described; it must be seen. Have a quick look at the video He Hongqing, World's Fastest Mask Changer. That's the type of treat I was in for!
How do you get a front-row seat? By asking for a single ticket directly at the venue. That worked for me again in 2018…
Let me wrap up with a little anecdote: After my trip to Tibet I came back for two nights. Bob, one of my companions in Kunming, was in Chengdu at the same time. Turned out, we even stayed at the same Ibis hotel. Small world! The next day, we visited Wenshu temple and park together, one of my favorite's places in town.
Visited: Tianfu Square – People's Park – Jinli Ancient Street - Wuhouci Temple – Panda Base - Qingyang Temple - Shufeng Yayun (Sichuan Opera) – Kuanzhai Xiangzi - Baihuatan Park - Du Fu Thatched Cottage - Huanhuaxi park - Wenshu park
Tibet
Challenging conditions for getting a travel permit to the Tibetan Autonomous Region (TAR) once again! The general rule had always been: group with a tour guide and a driver, with one or more foreigners representing the "group". Just days before our planned departure, these rules suddenly changed: a group must consist of 5 travellers with the same nationality.
To keep costs down, travellers ideally form groups of 3 to 4 people, which is the maximum capacity for the Toyota Land Cruisers usually used and best suited for the tours through the high-altitude mountainous terrain. Early on I had found a German couple willing to share.
The same nationality requirement looked like an unsurmountable obstacle, right? But at that time, I still had my German citizenship and a German passport! Our travel agency found two more guests to join who "unfortunately" had to cancel last minute and the next day we were on the train from Xining to Lhasa.
The Tibetan Autonomous Region is the only province that requires a special permit. Between 2010 and 2018 I have travelled to 19 provinces (provincial-level administrative divisions), on my own or with friends. I have never been questioned or made uncomfortable in any way. In all these years, only ONE item got confiscated: a little fruit knife in my suitcase when going through security at a train station in 2018. Even then, the official was apologetic.
Visited: Barkhor - Potala Palace - Tsamkhung Nunnery - Jokhang Temple - Norbulinka (Summer Palace) - Sera Monastery - Drepung Monastery – Ramoche - Yangpachen Hotsprings - Namtso Lake - Kamba-La Pass (4794 m) - Karo-La Pass (5010 m) - Yamdrok Lake – Gyantse - Pelkor Chode Kumbum - Gyantse Monastery - Tashilhunpo Monastery – Shigatse - Old Tingri - Nepal border (10 days)
These few days in Tibet have left a deep impression on me. Plenty of pictures complement my stories Lhasa to Everest, Rerouted and Old Tingri Base Camp, so on this page I will only show a few pictures from the world's highest train route, the Qinghai-Tibet railway.
Shanxi
My friends' wedding in Shanxi province is a highlight I'll never forget. In 2012 I was still living in Victoria, BC, and we had known each other for a while. The groom's family is from a tiny village near Shuozhou, so that's where it all happened.
The traditional celebrations lasted three days. The first two days were reserved for the bride's and groom's families, and on the third day families, friends, and neighbors all got together for the final ceremony, feast, entertaining customs, the obligatory firecrackers and lots of smiles and laughs.
Nowadays, Chinese couples choose between a western and a traditional wedding. The traditional style is much more relaxed and playful. Foreigners invited to a wedding in China often sweat the question what to wear. And so did I and asked around. My Chinese friends all answered: "Casual; wear what you usually wear." And unless indicated otherwise on the invitation, this is exactly what we should do. The guests shouldn't stand out, bride and groom should!
For me, it was an honor to participate and also the first occasion of many more to follow, where I didn't feel like a stranger but just like someone who belongs at that moment.
During the first two days I had time to explore the small town of Shuozhou which had two attractions: the famous wooden pagoda and me! I felt slightly uncomfortable when everybody —and I mean everybody— stopped what they were doing and just openly stared at me. In later years, I adopted a different viewpoint about this habit of staring at foreigners and it doesn't bother me anymore.
At one corner, farmers sold all kinds of local produce. Seeing all the carts loaded to the brim with bright colored ripe apricots, I felt a sudden craving. Just as before, everybody kept their eyes fixated on me. Hard to tell what was going on in their minds. Unlike us, many Chinese people never smile at strangers.
Who to approach? I decided. I asked for about a pound. The farmer carefully picked one fruit, opened, and handed it to me, insisting that I try. His fingers were almost black, probably mostly a discoloration from decades of hard work in the fields. The dust from the dirt road lingered in the air. I hesitated a moment, then accepted the apricot, dust and all, and ate it. I told the farmer that it was delicious. He still didn't smile, but I just knew he was very happy. Out of his hundreds of immaculate apricots he then carefully picked THE BEST 8 or 10 for me.
I'm sure, our little interaction was the main topic on his dinner table that night. Eight years later. I still remember this moment so vividly as if it happened only last month.
On all my travels in Asia and despite of regularly eating street food, I never got food poisoning. But maybe my strong stomach is the exception.

I had one more day in Taiyuan, the capital of Shanxi province, before returning to Canada.
Visited: Shuozhou - Pagoda of Fogong Temple (Yingxian Pagoda) - Taiyuan - Fen River parks