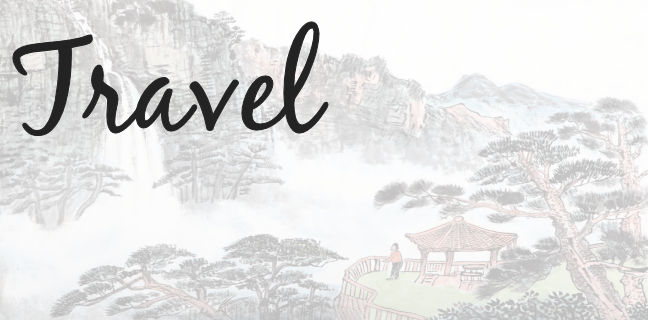 Travel Tips and Destinations
Destination Ideas
Domestic Flights, Train Tickets, and Accommodation in China
Ctrip is my choice. I've done a lot of bookings and never encountered any problems. Once there was a minor question; they really made sure to track me down by phone and email. Site and communication are available in English, which makes it very easy. Some hotels are listed on Ctrip and Expedia. Whenever I checked, Ctrip was clearly cheaper. Occasionally I had to use another alternative like Expedia for flights to China from other countries, such as Thailand.
International Flights and Visa Help
VG Travel, an Asia travel specialist in Victoria, BC, helped me with my main flight reservation to and from China and my visa applications since my very first trip in 2010 – excellent service. One day, I had to shorten my trip and come back to Canada as soon as possible. A few messages back and forth with Gloria from VG Travel on a Sunday afternoon and my flights Taiyuan – Shanghai – Hong Kong – Vancouver – Victoria were all arranged. All same-day flights; without Gloria's insider tips, I would have never made the extremely short transition in Hong Kong.
Currently, their website is not available. I'll update once booking and travel restarts.
Tibet
Travel to the Tibet Autonomous Region (TAR) follows different rules. You'll need an additional Tibet Travel Permit, which is different than the China visa. The travel regulations for the TAR require all foreigners to be part of an organized tour, while most of the other Tibetan areas are open to independent travelers. I participated twice in such tours; in both cases, we were three guests plus tour guide and driver. The trips were organized by Snow Lion Tours and a fantastic experience!
For any questions about Tibet and the travel regulations please visit Lobsang's site The Land of Snows or follow him on Facebook. Not only will you find always up-to-date information, his photos are incredible. He's one of the two photographers I admire the most!
Transportation
The information on retrieving purchased train tickets on Ctrip's site does not apply to foreigners. You can't get your ticket delivered, and you can't pick it up at a local ticket office. You have to go to a train station for that. Don't forget your passport.
If you have a VPN installed, Google maps is still a great tool for general orientation. But don't rely on any public transportation info on that site. I found that the times and bus numbers are completely wrong! If you have some basic Mandarin knowledge, Baidu Maps is the way to go.